Swallowtail Caterpillar
Host Plants of Japan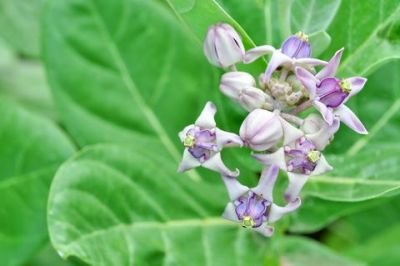 This list of Swallowtail caterpillar Host Plants covers Japan. Some of these same butterflies are found also in Asia, China, Taiwan, Russia, India and even as far out as Australia and Hawaii (sometimes with a different name).
These butterflies can be found in bright open fields and plains from the mountains to oceans.
There may be redundancy for a true lepidopterist and horticulturalist. I'm just keeping it easy!  Let's get started...


---
Ageha - This means Swallowtail Butterfly

To View Host Plants for Butterflies for All butterfly families click here

1) Agehachou

2) Aosuji - Ageha (Blue Triangle)
Aosuji means Vein, as in the blue veins found in the wings
Camphor
Laurel
Myrtle

3) Archon

4) Asagimadara (Chestnut Tiger)
Asclepias Curassavica

      Asclepias as in Milkweed and Silkweed
      Curassavica as in Blood flower, Indian root
           and Swallow-wort
Hoya Carnosum
      Wax flower
Marsdenia Royeii
Marsdenia Tomentosa
Tylophora ssp.
5) Asia Minor
Fennel (Foeniculum Vulhare)

6) Atrophaneura Alcinous
Aristolochia family (Dutchmans Pipe), especially spp.
  
      A. Debilis
      A. Mandshhuriensis

7) Byasa Alcinous Klug
Arisolochia family (Dutchmans Pipe), especially spp.

      A. Debilis
      A. Heterotropa
      A. Thwaitesii
Crataeva Religiosa
Rutaceae family

8) Chinese Peacock
Found in wooded areas
Japanese Prickly Ash

9) Citrus Swallowtail

10) Common Bluebottle
Cinnamon family including ssp.C.VerumCinnamon Vine
Chisese Yam
Dioscorea Batatas
Laurel family (Persea Borbonia)
Coffee (Polyscias Guilfoylei)
Sugar Cane trees (Saccharum)
Tobacco (Nicotiana)

11) Gifu - Cho Butterfly
Known also as the Gifu Butterfly,
      also Luehdorfia JaponicaGifo-Cho means 'Princess'


Wild Ginger sp. (Asarum)

12) Jakou Ageha (Oriental Black Swallowtail)
Jakou means 'Musk'. This butterfly has a musky odor.
Dill
Fennell
Parsley
Rue

13) Karasu - Ageha
Karasu means 'Crow' or 'Raven'
Rutaceae family

14) Ki - Ageha (Old World Swallowtail - Papilio Machaon Linnaeus)
Ki means 'Yellow'
Carrot family
Parsley family
Umbelliferae family

15) Kuro - Ageha (Spangle Swallowtail)
Kuro means 'Black' or 'Dark'
Rutaceae family
Violet family (Viola Sororia)

16) Miyama - Karasu - Ageha
Miyama means 'Depth of Mountains'
Rutaceae family

17) Monki - Ageha (Japanese Red Helen)
Monki means with 'markings'
Clausena Heptaphylla
Glycosmis family including Pentaphylla, Arborea
Phellodendron including Philodendron spp.
Rutaceae Citrus including Citrus Limon, Citrus Orange, Citrus Pummelo
Rutaceae including Evodia spp.
Rutaceae including Toddalia Asiatica, Zanthoxylum Acanthopodium, Zanthoxylum Nitidum, Zanthoxylum Rhetsa

18) Nagasaki - Ageha (Great Mormon)
Nagasaki is a location. The root 'Nagasa' means 'length'.
Rutaceae family including Citrus and Paramignya Scandens

19) Nami Ageha (Asian Swallowtail)
This is also known as Chinese Yellow Swallowtail
Euodia Ruaecarpa
Mandarin Orange, Yuzu
Phellodendron Amurensis
Poncirus Trifoliata
Rutaceae family
Zanthoxylum spp.

      Japanese Pepper Tree
      Japanese Prickly-Ash

20) Onaga - Ageha
Onaga means 'long-tail'
Rutaceae family

21) Papilio Maackii Han (ssp. of Papilio Maackii Menetries)
Rutaceae family especially ssp.
 
      Euodia Meliaefolia
      Orixa Japonica
      Phellodendron Amurense
      Zanthoxylum Ailanthoides
---
Click on the links below for Swallowtail caterpillar host plants for:

To View Host Plants for Butterflies for All butterfly families click here
---
Back from Swallowtail Caterpillar to Butterfly Host Plants

Back from Swallowtail Caterpillar to Easy Butterfly Garden.com
---

Copyright © 2010-2022 Easy-Butterfly-Garden.com
Privacy Policy Disclaimer