Weed Identification











Weed identification helps the gardener understand those weeds that you don't want in any garden.




Click for How to Kill Weeds.












Ever heard the saying "One man's junk is another man's treasure."? This can also be applied to weeds. Many are junk, others are treasures.
The butterfly host plants pages are filled with many flowers, trees and shrubs that gardeners love. Mentioned also are plenty of weeds that butterfly caterpillars love!

| | |
| --- | --- |
| | Figuring out which weeds we may want in our butterfly garden and which ones we don't can be a challenge, especially for those living in the upper southern region through mid-west states and along the great plains. |
Weeds in these areas can be relentless. Winter helps roots spread underground allowing them to grow faster in spring.
Common weeds, such as broadleaf weeds, can cause many problems. If left to grow without maintenance broadleaf weeds become invasive and will ultimately take over by robbing your wanted plants and flowers from water, light and soil nutrients. This also applies to lawns. If grass weeds are left unattended they will take over and smother grass, ultimately killing it. Common weeds also are home to many unwanted pests.

A weed grows like any other flower and plant that may be wanted in our garden. How do plants grow? Let's start here with understanding weeds.

The goal is to manage weeds by pulling them when they are small. Weeds will be less established and easier to remove. It may be necessary to dig out those that are a little larger with a trowel or garden fork taking root and all.
Remember the larger weeds grow the harder they are to remove, especially if they are perennial weeds.
You will begin to notice that once your wanted flowers and plants become more established in your lawn and garden they begin to cover the ground completely or cast shadows which prohibits germination due to lack of sun for photosynthesis.

Just because weeds haven't grown in established plant areas doesn't mean they won't. Weed seeds can remain dormant for many, many years. Once soil is exposed to the sun, nature's first instinct is to cover that area of soil - as if to heal it. This is the purpose of weeds.
Below are listed weeds that need to be eradicated. The Identify Weeds page helps to understand why.

---
Once you begin to understand weed identification and maintenance for your garden you'll then begin to notice the flowering weeds. They can be great nectar sources for butterflies and can also be host plants to butterfly caterpillars.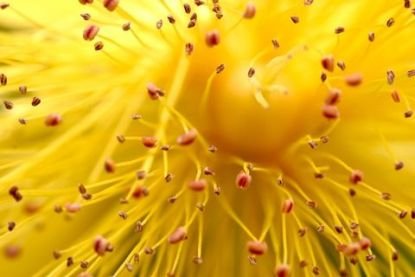 If you would like some butterfly weeds in your garden or other areas of your property it is a good idea to focus weed identification on what is native to your area.


This is where controlling garden weeds with weed identification can become a pleasant, creative process.


Rather than fighting this never ending battle, many are finding a natural butterfly garden by creating a weed garden.
Butterfly weed gardens can depend on the area you are working with. Larger lawns and open fields are more susceptible to pollination where they are more likely to have flowering weeds and wild flowers.



With well thought out garden layouts, smaller yards can also become a wonderful butterfly paradise. It may take time. If you are not certain of a design layout cover the exposed soil with mulch or black weed covers so new weeds do not grow. This can also allow you more time for learning more about local weed identification.


---
Let's start with weed identification of those weeds that should NEVER be in any kind of garden, no matter how pretty it's flower. Many of these types of weeds serve no benefit, some are noxious, some are invasive weeds and others can cause soil problems. Please note, this list helping identify weeds is a reference for the gardener only.

Broad-leaved Dock
Broad-leaved Willowherb
Leaves of Three - Poison Ivy and others
Loosestrife:

Nimblewill
---
Related Articles:
---
Back from Weed Identification to Easy-Butterfly-Garden.com
---

Copyright © 2010-2022 Easy-Butterfly-Garden.com
Privacy Policy Disclaimer